Throughout every step of our Repair Process, you will have access to our team of knowledgeable Customer Service representatives. From securing your rental car to completing all the necessary insurance company paperwork and communications, our team will ensure your repair experience is as stress-free as possible.

Today's Collision offers free repair estimates. Your vehicle will be inspected by our trained appraisers at one of our two estimation locations: Chelsea or Malden. We also offer free estimates for our BMW and Mini Cooper customers at the following locations: 1) BMW of Peabody rt 114, 2) Mini of Peabody rt 114, 3) BMW Service Center, Centennial Drive.
Repair needs are then entered into our computerized estimating system. You are given a copy of the estimate, and we begin communications with the Insurance Company who also reviews the estimate.  Your Today's Collision Estimator then negotiates with the Insurance Company on the price and procedures required to repair the vehicle.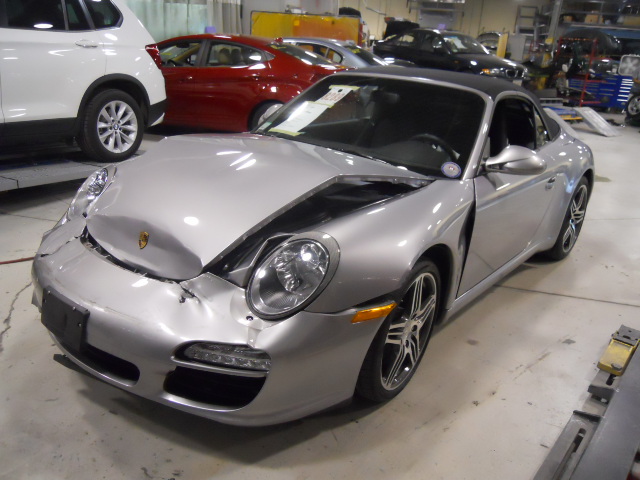 Our experienced technicians begin to disassemble the damaged areas of your vehicle.  During this process, hidden damage is often found, and inner structure repairs are revealed. Often, this will require scheduling insurance re-inspection and/or rewriting of the repair requirements.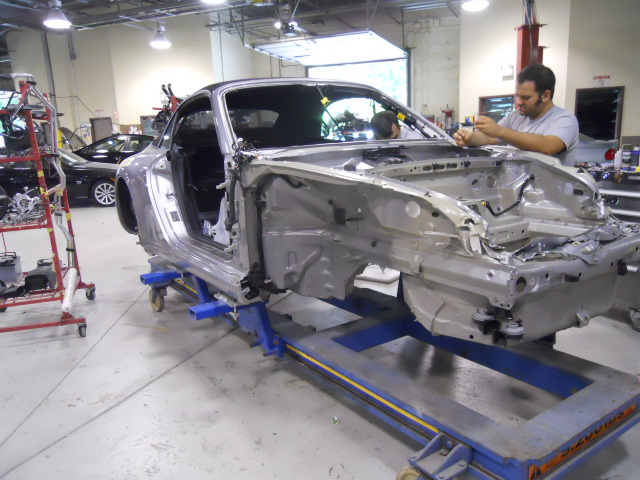 A complete repair order, detailing both the parts and labor requirements to complete the repairs, has now been established. The availability of parts is checked and orders are placed.   Our well-established, long-term relationships with Manufacturers, Dealerships, and Vendors give us the ability to ensure that the correct parts arrive to our facilities promptly.  While in most cases, parts arrive within 24-36 hours, from time to time, we can experience back orders on certain makes and models.  If this occurs, you will be notified of any expected delays.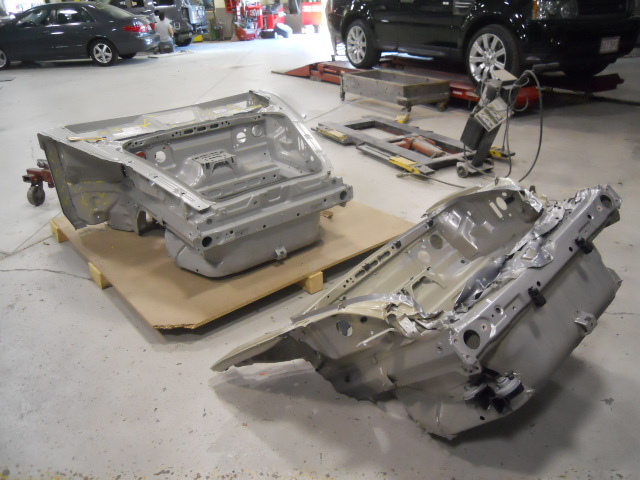 Upon receiving your parts, our staff compares the order to the parts received, and ensures that all of the proper parts were delivered, and are in excellent condition.  Parts delivery is then overseen by your Estimator to the Body Technicians and matched to your vehicle.
They were attentive, caring, efficient, and most satisfying, both at the front desk, as well as the repair work.

If your vehicle has experienced frame damage, its repairs will originate in the Structure Repair area.  The unitized body is returned back to the factory specifications.  Our technicians utilize a computer-based measurement system to analyze the vehicle's frame. This system ensures accurate repairs.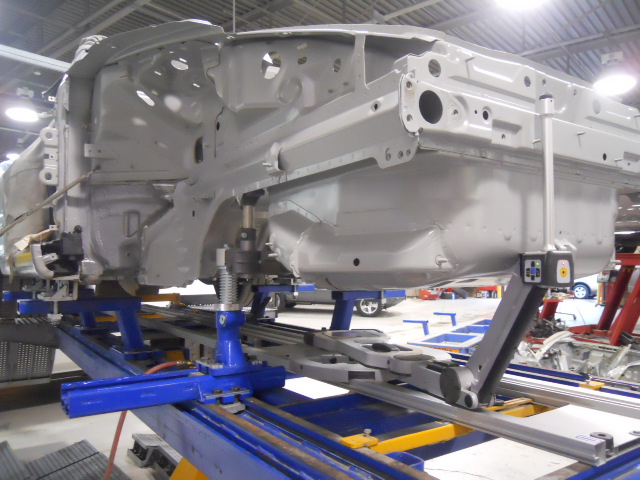 The Body Repair Department replaces all damaged exterior panels, and all metal finishing that may be required. This includes repairing all dents and scratches.  Sheet metal is installed and aligned.   Our factory-trained body technicians follow strict quality guidelines to ensure thorough and accurate body work.  Once approved by the Master Technician, your vehicle is prepared for the Paint Department.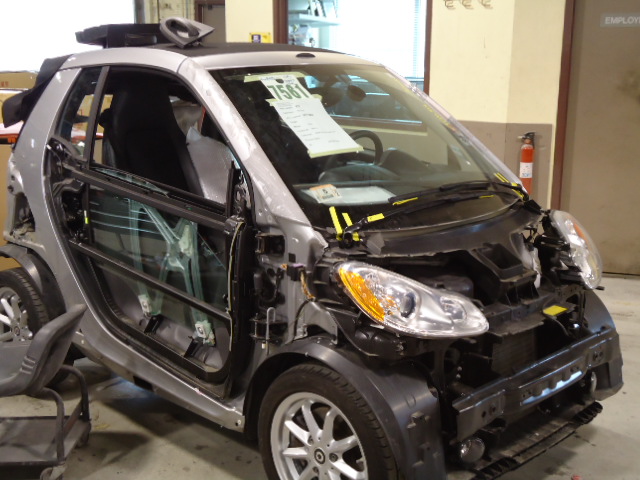 Absolutely fantastic job. Today's Collision works with BMW Peabody to make service and auto bodywork a breeze for BMW owners. I dropped my car off in Peabody before a week long business trip. BMW and Today's worked together to complete servicing and auto bodywork and the car was ready when I returned, it is an benefit to have these companies work together like this.
Because of the mint condition of the car, Today's even convinced my insurance company to approve a new BMW OEM bumper instead of a lower quality aftermarket product (after a certain age or mileage, insurance companies are not obliged to pay for more costly OEM parts.) It was an absolute pleasure dealing with these folks and I'd have absolutely no reservations in using them again or recommending them to friends.

Paint Preparation is a critical step in the refinishing process of every vehicle.  We prepare your vehicle for paint by sanding and applying primer and sealer to ensure good adhesion when the final top color and clear coats of paint are applied.  After selecting the correct color from our color computer using our smart scale, we can custom mix and adjust colors for different variations to perfectly match your vehicle's finish.  Our Paint Department technicians prepare test spray-out panels to verify an exact factory paint match.
Next, your vehicle is masked completely to protect undamaged parts of the vehicle from over spray contamination.
At Today's Collision, we have made major investments in Downdraft Spray Booths/Ovens and prep stations to ensure optimum conditions for applying today's high-tech finishes.
With all of the careful preparation done, the color and clear coat are applied. The spray booth then becomes an "oven" as all of our finishes are baked to give that "factory finish."
They did such an awesome job in blending and matching the paint that you cannot even tell the car had bodywork. I am a very hard person to please when it comes to my vehicles and I had not one issue. The car was returned to me full reconditioned inside and out in top notch condition. I have received several comment on how nice my car looks and that is because it was worked on by the best in our area hands down.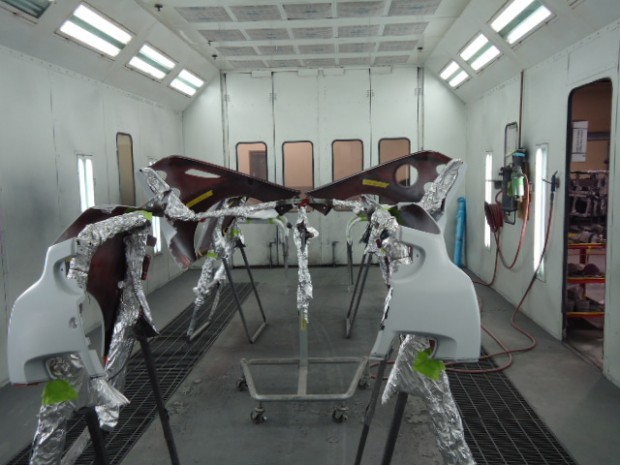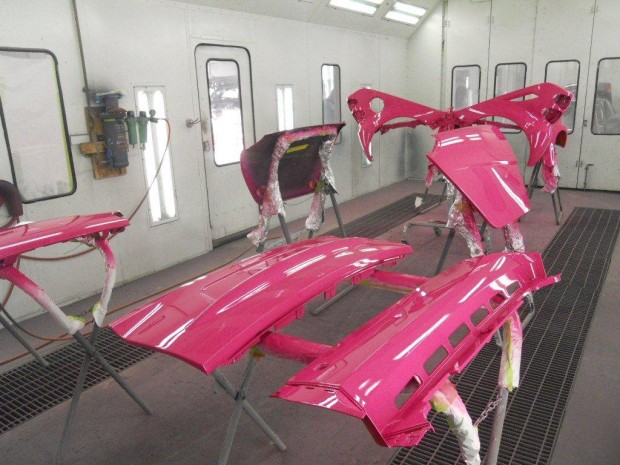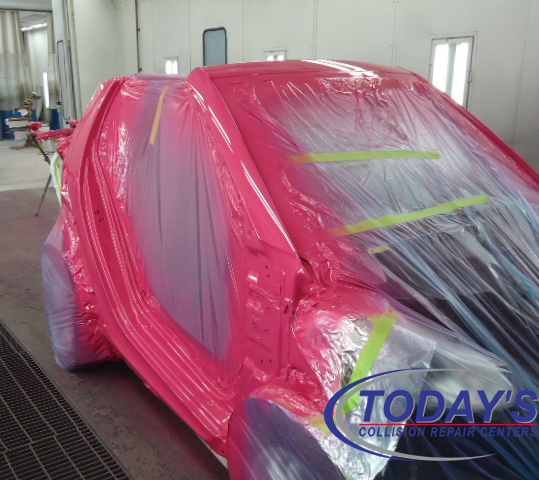 Once the individual parts have completed the paint process, you vehicle enters into the Assembly Area, where final moldings and detail pieces are put back on the vehicle.  All of the vehicle's systems are checked for proper operation during this process. Your vehicle goes through a rigorous inspection by our technicians at this point in the repair process to ensure both structural and operational integrity.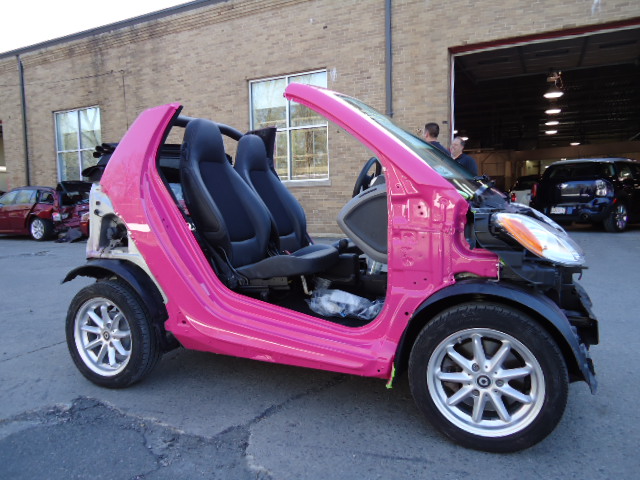 Your vehicle will be road-tested to ensure that everything is working properly.  Our Quality Control review occurs at this stage, which includes a final inspection by our technicians to ensure that the vehicle is restored to its pre-accident condition.    Your vehicle is then thoroughly cleaned and washed.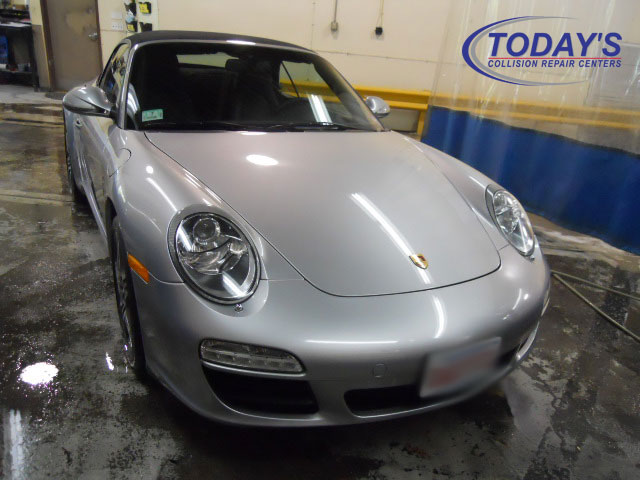 Today's Collision Repair Centers came through for me returning my vehicle in top top condition. In fact, when I picked up the x6, not only had it been repaired to perfection, but it had also been fully detailed both inside and out. Needless to say, I was ecstatic, as the vehicle looked as good on that day as it had when I first took delivery from the dealership.

Once your vehicle has been inspected by our team, it is ready to be returned to you.  Our Quality Control Department reviews its checklist with you as you inspect your vehicle.  You are provided with the final paperwork and lifetime warranty information by our Customer Service Team.  At Today's Collision, we pride ourselves on exceptional customer service and incomparable quality repairs.  We are delighted to return your vehicle in show room condition, and hope to have made the repair process a stress-free experience for you!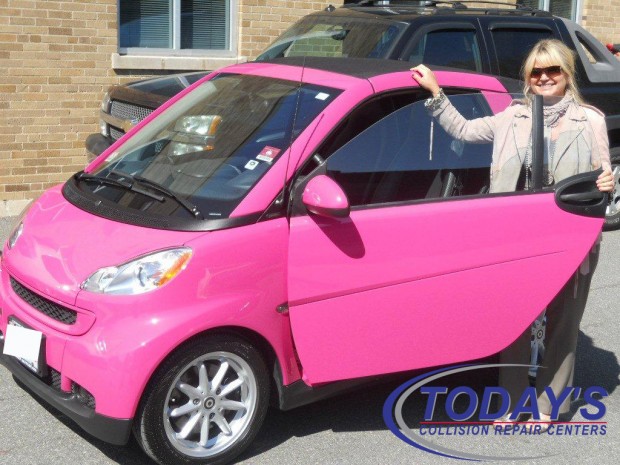 Customer Don A. commented:
"This weekend, Roseanne and I participated in the Ramble conducted by the Northeast Region of the Porsche Club of America.  The Ramble is a fun, noncompetitive event combining fun driving and social events.  The Ramble leader sets out a route consisting of twists and turns, elevation changes, etc.  The route was about three hours long on Saturday morning and another 90 minutes or so after lunch.  This year the Ramble began and ended at the Mount Washington Inn in Bretton Woods, NH.  None of the route uses any highway.  Significant portions of the route are on rough woodsy roads often with frost heaves (think about the roads in Crawford Notch, around Attitash, etc.).  While it is noncompetitive, we do engage in "spirited" driving.  I am sharing this information so that you will know that I gave the Porsche probably the best test possible of your repair/rebuilding work.  It passed with flying colors.  The car does not have a single rattle or other issue and, trust me when I say that if there were a weakness it would have been revealed.  Please share this with your talented team and thank them again for putting my car back together in such fine fashion."